Boca Raton Preschool – Delray Beach Preschool and Daycare Program
Get Ready, Set, Grow Academy offers the best preschool programs in Palm Beach County. We are proud to state that we are Apple Accredited and have been awarded the Florida Gold Seal for Quality Care. This award-winning Academy is located on the border of Delray Beach and Boca Raton. Our highly experienced team of teachers offers a complete academic curriculum that was designed specifically to meet the guidelines and exceed the expectations of preschools in Palm Beach County. Additionally, GRSG offers an Extended Daycare Program which allows working parents to avail themselves of both our superior curriculum as well as our secure campus and qualified staff for after care. Your child will also enjoy weekly specials including Yoga, Spanish, Art, and Music.
Recognized for over 30 years as one of the best preschools in Palm Beach County, Get Ready Set Grow Academy focuses on placing special attention to each child and providing an ideal learning experience for everyone at the facility. From hosting unique events for preschoolers to offering all types of extracurricular activities and convenient preschool programs. We offer multiple programs, so you get to decide if you want your child to attend the option of partial or full day care.
CHECK OUT OUR GOOGLE REVIEWS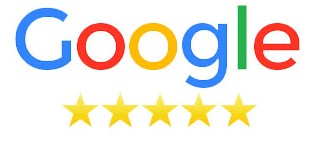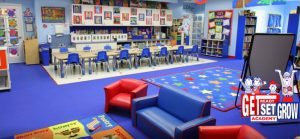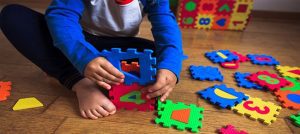 With low student to teacher ratios, GRSG provides each preschool child with the necessary amount of individualized attention to guide them on their path to being independent, self-confident, and inquisitive learners. Our unique 18,000 square foot building is set on 4 1/2 acres and was architecturally designed for our age group. The building was created in a way to allow room for the children to explore and learn safely while participating in fun and stimulating preschool programs. With this incredible structure and attentive professional staff, it's no wonder why Get Ready, Set, Grow is considered the best preschool in Boca Raton and Delray Beach.
Boca Raton Preschool and Delray Beach Pre School Programs
Get Ready, Set, Grow Academy provides a faculty of qualified professionals to help you teach your children the beginning essentials of education. We put emphasis on early childhood preschool education, which is why we offer such a unique, comprehensive preschool curriculum and structure for all of our students. We are confident that our early childhood center offers the best educational programs for children, including our preschool programs for children under 2, programs for 2-year-olds, programs for 3-year-olds, and pre-kindergarten program.
Get Ready, Set, Grow Academy combines an original, world-class curriculum with a knowledgeable staff of professionals to allow your children to develop and achieve superior academic results.
The preschool programs are thorough and extensive, but your child's education shouldn't have to stop at the end of the year. With our summer camp , your child can have structure and consistency in their learning year-round. When extra coverage is needed earlier and/or later in the day, our Year Round Extended Care Program is perfect for working families. All of our extra programs and regular programs, like our preschool for 1-year-olds, 2-year-old preschool program, 3-year-old preschool program, and pre-kindergarten program, prove to be ideal for any child in need of the best education possible.
The quality of education for your child isn't the only important factor to consider in a Delray Beach preschool. You should also look into the level of care provided to be sure that your child is receiving trusted supervision and daycare. When you leave your children with our qualified, compassionate staff at our school, you can count on your children receiving the attention they deserve.
Schedule a tour of our leading preschool! We are conveniently located on the Boca Raton and Delray Beach border. Call us today at 561-865-2223 or contact us through our online form.
Program Description Summaries
1 Year Old Preschool Program
Great Beginnings is our preschool for 1-year-olds who will turn 2 years old before or by January 1. This preschool for children under 2 years old is designed for each child to begin their educational adventure by assisting in the development of their social interactions with other toddlers in group settings. This is a vulnerable time for children entering a 1-year-old preschool program because it may be the first time for them being around new people and being involved in various, age-appropriate learning activities. In this program, parents are invited to participate with their children for the first 6 weeks of learning as their children adapt to the new environment. This class will transition into a drop-off program after the first few months.
2 Year Old Preschool Program
Get Ready, Set, Grow Academy's 2-year-old program children are introduced to a fun and stimulating curriculum, which includes educational activities such as identifying numbers, colors, shapes, and letters. Lesson plans at our preschool for 2-year-olds are designed to help teach children important fundamentals while allowing each child to initiate and fine-tune their motor skills. This involves the use of paints, puzzles, blocks, crayons, and other creative tools. Extracurricular activities at this Boca Raton and Delray Beach preschool include foreign language classes, sports, martial arts, dance classes, and more.
Finding the right 2-year-old preschool is important, and that's why Get Ready, Set, Grow Academy conducts tours during class hours so you can see our staff in action.
3 Year Old Preschool Program
Our 3-year-old preschool program continues focus on learning essentials such as teaching children to learn how to identify and recite the alphabet. The preschool program for 3-year-olds is also where children practice handwriting as part of the Handwriting Without Tears program. Children are also taught how to write as well as recognize basic geometric shapes, colors, and the value of numbers. Group and individual activities are incorporated into their daily routine, which allows them to embrace their developmental needs of interaction and become more socially adept with interpersonal skills.
Pre-K Program
The Pre-Kindergarten Program that we offer prepares pre-k students with a smooth transition and an advantaged posture for their entry into kindergarten. Pre-K students experience classroom rotation, which allows for each teacher to use their specialized training in areas such as mathematics, science, computers, language arts and social studies in an environment best suited for these subject areas. Pre-k children will learn to recognize sight words, which will help them to read and develop their ability to communicate through storytelling. For example, in math, there is an emphasis placed on teaching addition, subtraction, measurements, money, geometry, telling time, and computer skills.
Boca Raton Extended Daycare Program – Delray Beach Preschool Programs
Get Ready, Set, Grow Academy offers several different preschool programs for which you may elect to include daycare coverage. The Extended Day Program allows for both a drop off for children as early as 7:30 am and extra daycare coverage until as late as 5:30 pm. During these extended daycare periods, there are supervised educational and engaging activities, as well as optional enrichment classes such as computer, art, soccer, and science so that students may use part of the daycare time to strengthen or expand their knowledge base. This unique combination of daycare and academic curricula delivered on an inspiring campus with safe and supervised play areas makes Get Ready, Set, Grow the best choice for your child's day care.
Summer Camp in Boca Raton
During summer camp, it can be difficult for parents who have commitments like work or hectic schedules and lack the necessary childcare in Boca Raton or Delray Beach. At Get Ready, Set, Grow Academy, we offer summer camp for enrolled children who are 2 to 5 years on all weekdays from 7:30 am to 5:30 pm. During summer camp, we offer exciting activities like magic shows, martial arts, soccer, yoga, water park play, dance, cooking classes, and more! We have qualified professionals and staff members to supervise so that your children are always safe, at ease, and of course, having fun.
Our summer camp in Delray Beach and Boca Raton is offered to all enrollees and is included as part of our 12-month Year Round Extended Care Program so that families can drop their children off as early as 7:30 am and pick them up as late as 5:30 pm. This can be a huge help to working parents because, even though school is seasonal, jobs are typically year-round. So, when preschool is over for summer, you can still have the option of trusted daycare in Boca Raton when you let your children enjoy the daytime at summer camp at Get Ready, Set, Grow Academy.