School Site: 16687 Jog Road Delray Beach, FL 33446
reg@getreadysetgrow.com
2901 Clint Moore Road # 272 Boca Raton, FL 33496
Extra
Curricular

Activities

Get Ready, Set, Grow Academy offers many after school enrichment programs for 2, 3, and 4 year olds. Some or all of the following programs will be made available depending on overall level of interest. These programs are offered daily to all students from 2:30 to 3:15 for an additional fee.
The Rhythm Rascals – "Groovement Class" Boys only
The Rhythm Rascals – Dance Class for Girls
Gymnastics
Soccer
Explore-A-Story
Pre- School Picasso's
Computers – ABC Mouse
Karate
Fun Bus
Handwriting Without Tears
Tutoring – Upon request
CONTACT US & BOOK A TOUR TODAY!
Please fill out the short request form below:
See our reviews on
Education.com
and
GreatSchools
!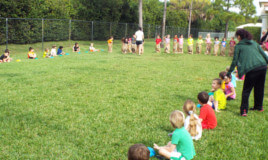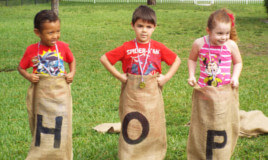 Read More
Boca Raton Preschool
Boca Raton Daycare
Our Boca Raton day care facilities are open for all ages from 1- pre-kindergarten. With our early pickup and extended stay services we understand that finding a quality day care is hard to do. Look no further than Get, Ready, Set Grow - your boca raton day care and preschool.
Get, Ready, Set Grow is the premier preschool in Boca Raton and Delray Beach. Our preschool facilities are located conveniently on the border of Boca Raton FL and Delray Beach Florida in beautiful sunny South Florida. We have been providing the Boca Raton and surrounding communities with the best preschool and early childhood learning services available.
boca raton childcare
boca raton florida preschools
delray beach daycare
delray beach fl preschool
south florida day care provider
boca raton day care center
boca raton florida day care facility
delray beach preschool activities
delray beach pre kindergarten

delray beach fl private preschool
south florida daycare center
boca raton childcare
boca raton florida preschools
delray beach daycare
delray beach fl preschool
south florida day care provider
boca raton day care center
boca raton pre kindergarten

boca raton florida day care facility
delray beach preschool activities
delray beach fl childcare
south florida preschools
boca raton daycare
boca raton florida preschool
delray beach day care provider
delray beach fl day care center
palm beach pre kindergarten